Speedie & Associates has worked on projects all across Arizona from north to south, east to west. In fact, it's rare when a client inquires about a piece of land we haven't touched in some way since our inception in 1980. We've worked for public and private clients, and our resume of projects is expansive.
Whether it's a major highway project or a small retail building, our experienced staff can provide specific technical expertise to address each project's unique challenges.

Back to Projects Overview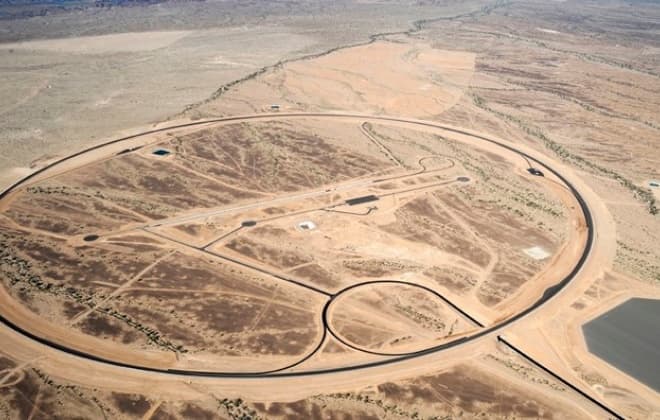 The List: Race & Test Tracks
Statewide
Read More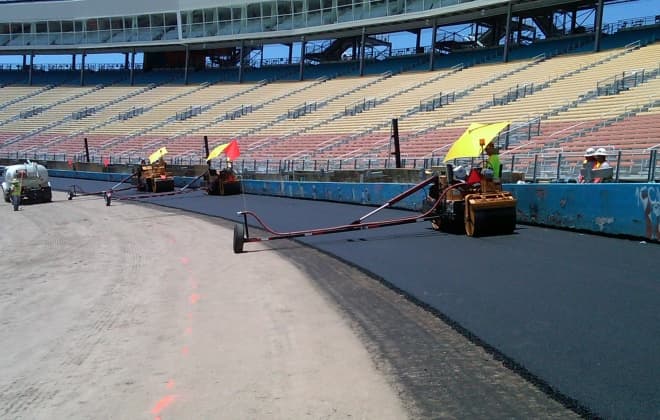 ISM Raceway Modernization - Phoenix International Raceway
Avondale, Arizona
Read More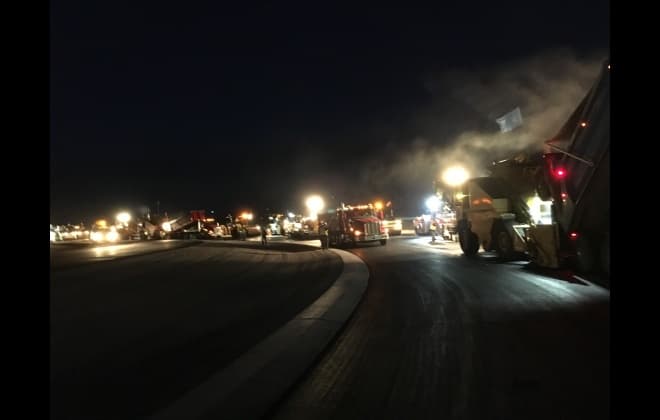 Apex Motorsports Park
Maricopa, Arizona
Read More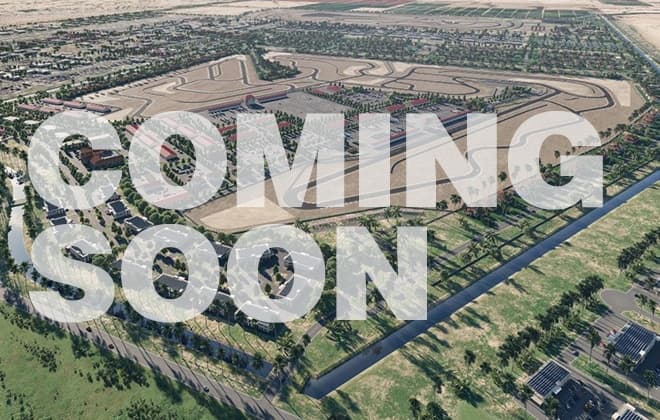 The List: Race & Test Tracks
Statewide
S&A has successfully provided inspection, monitoring and testing services for test track and race track roadways. We are familiar with the necessary procedures required to complete projects in a manner that complies with all applicable requirements. We have specific experience with ISO 10844 acoustic pavements and testing, including materials evaluation, mix design development, production monitoring and testing, and determination of the resulting pavement macrotexture. We have provided these acoustic track services at the Nissan Arizona Test Center, the General Motors Desert Proving Grounds, and the Ford Arizona Proving Grounds.
Attesa Motorsports Community, Pinal County
Apex Motorsports Park, Maricopa
Chrysler Proving Grounds, Yucca
Chrysler Proving Grounds, Surprise
Ford Arizona Proving Ground (APG), Wittmann
Ford Motor Proving Grounds, Yucca, AZ
General Motors Proving Grounds, Yuma
General Motors Desert Proving Grounds, Mesa
Harley Davidson Test Track, Kingman
Nissan Test Track, Stanfield
Nissan Proving Grounds, Maricopa
Phoenix International Raceway (PIR), Avondale
Rocket Racing Test Track, Tucson
Volkswagen Arizona Proving Grounds, Maricopa
Volvo Proving Grounds, Sun City
Volvo Arizona Proving Grounds, Wittmann
Toyota Arizona Proving Grounds, Wittmann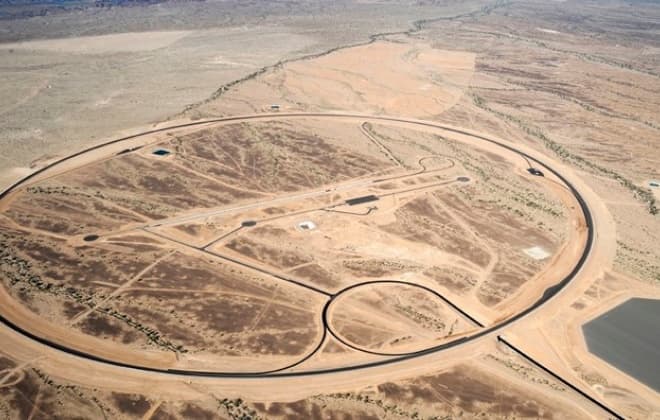 ISM Raceway Modernization - Phoenix International Raceway
Avondale, Arizona
The existing bench grandstand was demolished and replaced with 20-inch wide seats, a new 23,000-seat grandstand - bringing the venue's total seating to 45,000. Four new escalators and six new elevators were installed to help guests get to their seats. The project added premium RV parking, renovated suites, new concessions, ADA-compliant bathrooms, a bistro bar, and a rebuilt midway with a corporate hospitality bar and grill. PIR completely reconstructs the infield to add a new fan zone featuring car garages with glass sectional doors so fans can watch teams tinker on the vehicles prior to races. The infield also has new dining options, guest services, emergency medical services, fire support, and a tire center. A new pedestrian tunnel connects the grandstands to the fan zone and infield. The start/finish line is repositioned to what was originally the second turn to create more high-energy restarts during a race.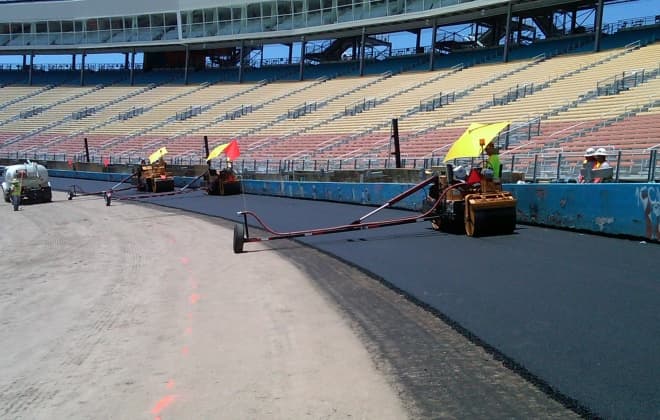 Apex Motorsports Park
Maricopa, Arizona
Apex Motor Club was developed on 280 acres in Maricopa. This $40 million complex features five-car garage condos, a clubhouse, a pool, go-cart track for kids, a fueling station, a restaurant, meeting spaces, and other amenities - along with 4.2 miles of track, up from the current 2.3 miles of winding road. Apex's private course isn't connected to public streets, which means motorists can reach top speeds around 170 miles per hour - or as fast as their high-performance vehicles can go.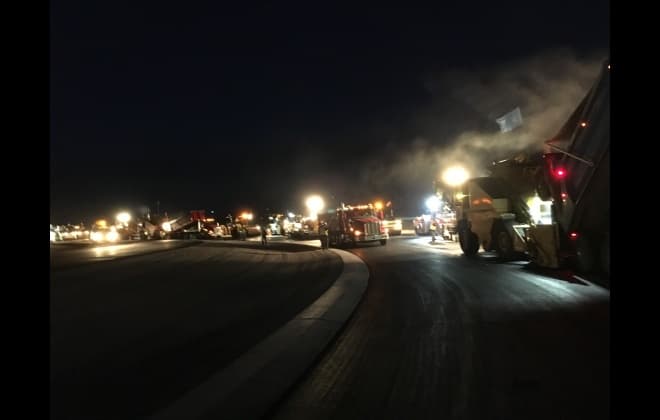 Attesa
Pinal County, Arionza
The project site encompasses 280 acres of a proposed 2,500-acre master-planned community. Attesa, a multi-use, advanced transportation technology development near Casa Grande, recently broke ground on the Podium Club, its inaugural project at the 2,351-acre site.
The Podium Club will offer a bi-directional, 15-turn, 2.25-mile paved road course and leased garages for phase one, followed by residential and industrial areas, track expansion, and an RV park, according to a release.
It is expected to open in the fourth quarter of 2021.
The track will be multi-configurable, eventually connecting to an additional multi-configuration circuit to create one large 4.45-mile, 32-turn circuit.